The powerHouse Arena invites you to
the book launch for

Sad Desk Salad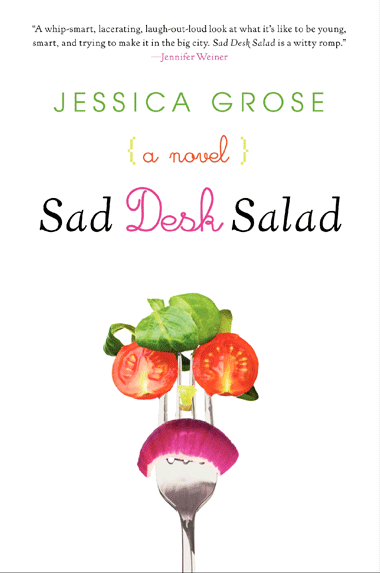 Monday, October 8, 7–9

PM


Drinks will be served
The powerHouse Arena · 37 Main Street (corner of Water & Main St.) · DUMBO, Brooklyn
For more information, please call 718.666.3049
RSVP appreciated: RSVP@powerHouseArena.com
Jessica Grose celebrates the launch of her debut novel—a humorous look at the not-so-glamorous life of a pop culture blogger whose juicy scoop lands her in the internet spotlight's unforgiving glare.
About Sad Desk Salad:
Jessica Grose is no stranger to the fast paced world of online media. She was previously a senior editor at Slate, and an editor at Jezebel. Now I'm pleased to introduce you to Jessica Grose, author. Her debut novel, SAD DESK SALAD, is a comic tale about a savvy blogger who stumbles upon an irresistible scoop, and must reconcile her true values with the ruthless demands of a gossip-obsessed culture.
Alex Lyons gets paid to be a bitch. As a staffer at Chick Habit, a popular website for women, she's fulfilling her dream of being a professional writer. Maybe she's not writing about virtuous women's rights issues like she did in college, but now she has the attention of a huge—and hugely devoted—audience. From methy former beauty queens to bathtub-birthing moms and the antics of various Kardashians, it's all in a day's work for Alex.
So what if it means burrowing into the couch while her boyfriend is at the office, compulsively scouring the Web for twelve hours a day, wearing the same muumuu a few days in a row, and eating a sad desk salad for every lunch because she's chained to her laptop? The last time she left her computer for more than 10 minutes, a 70s TV star died, and Alex's boss tore her a new one because she didn't get a post up before the body was cold. Since Chick Habit's parent company has been cracking down about page views, Alex knows her job is at risk if she doesn't keep posting the most salacious items she can find in the most inflammatory manner possible.
When an anonymous tipster sends Alex the juiciest scoop of the year—a politico's squeaky-clean Ivy League daughter caught in the act of some very R-rated activity, posting it seems like a no-brainer. But as Alex prepares to ignite the next Internet feeding frenzy, she hesitates: is she ready to ruin the girl's life? What Alex doesn't anticipate is how the big scoop will send her own life spiraling out of control.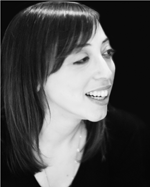 About the Author:
Jessica Grose is a writer and editor. She was previously a senior editor at Slate and an editor at Jezebel. Her work has appeared in the New York Times, Glamour, Marie Claire, Spin, Salon.com, and several other publications. She lives in Brooklyn with her husband. You can find her on Twitter: @JessGrose
---