The powerHouse Arena invites you to
a book launch for
Joseph Anton: A Memoir
by Salman Rushdie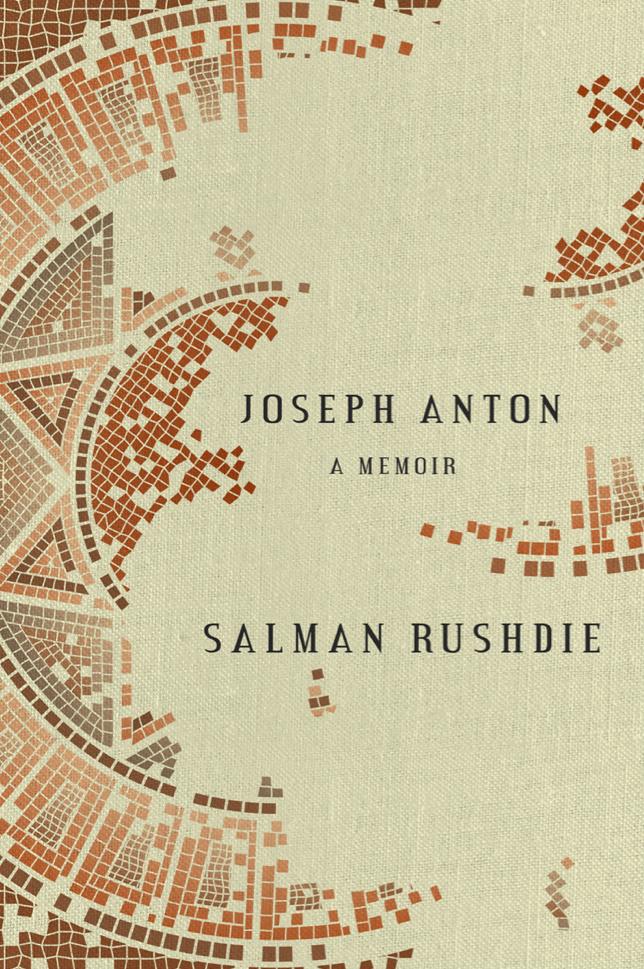 Wednesday, September 19, 7–9

PM


Tickets: $35

Online ticket sales for the event are now closed.
A limited number of tickets will be available at the door.
Doors open at 5pm.
Reminder: seating is on a first-come, first-served basis.


The powerHouse Arena · 37 Main Street (corner of Water & Main St.) · DUMBO, Brooklyn
For more information, please call 718.666.3049
All ticketholders will receive a signed copy of Joseph Anton
Acclaimed author Salman Rushdie will discuss Joseph Anton, his memoir about life as a writer forced underground, with New Yorker fiction editor Deborah Treisman. This event is part of the Brooklyn Book Festival's Book End programming.
PLEASE NOTE:
There will be no author signing. All attendees will receive a signed copy of Joseph Anton upon arrival. Those who are unable to attend the event can order a signed copy of Joseph Anton here.
About Joseph Anton:
On 14 February 1989, Valentine's Day, Salman Rushdie was telephoned by a BBC journalist and told that he had been 'sentenced to death' by the Ayatollah Khomeini. For the first time he heard the word fatwa. His crime? To have written a novel called The Satanic Verses, which was accused of being 'against Islam, the Prophet and the Quran'.
So begins the extraordinary story of how a writer was forced underground, moving from house to house, with the constant presence of an armed police protection team. He was asked to choose an alias that the police could call him by. He thought of writers he loved and combinations of their names; then it came to him: Conrad and Chekhov—Joseph Anton.
How do a writer and his family live with the threat of murder for over nine years? How does he go on working? How does he fall in and out of love? How does despair shape his thoughts and actions, how and why does he stumble, how does he learn to fight back? In this remarkable memoir Rushdie tells that story for the first time; the story of one of the crucial battles, in our time, for freedom of speech. He talks about the sometimes grim, sometimes comic realities of living with armed policemen, and of the close bonds he formed with his protectors; of his struggle for support and understanding from governments, intelligence chiefs, publishers, journalists, and fellow writers; and of how he regained his freedom.
It is a book of exceptional frankness and honesty, compelling, provocative, moving, and of vital importance. Because what happened to Salman Rushdie was the first act of a drama that is still unfolding somewhere in the world every day.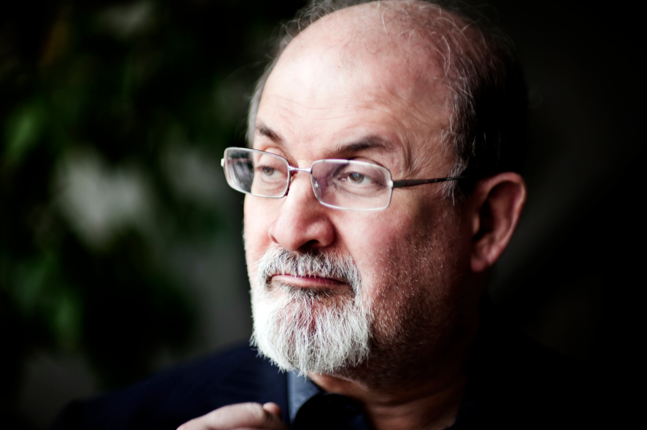 About the Author:
Salman Rushdie is the author of eleven novels—Grimus, Midnight's Children(for which he won the Booker Prize and the Best of the Booker), Shame, The Satanic Verses, Haroun and the Sea of Stories, The Moor's Last Sigh, The Ground Beneath Her Feet, Fury, Shalimar the Clown, The Enchantress of Florence, and Luka and the Fire of Life—and one collection of short stories: East, West. He has also published three works of nonfiction: The Jaguar Smile, Imaginary Homelands: Essays and Criticism 1981-1991, and Step Across This Line, and coedited two anthologies, Mirrorwork and Best American Short Stories 2008. He is a former president of American PEN.
---