Join emerging Brooklyn writers Sarah Gardner Borden and Haley Tanner as they share and discuss their first novels.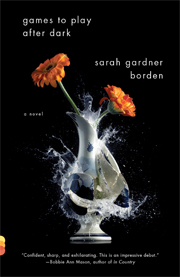 About Games to Play After Dark:
When Kate first meets Colin, she is a recent college graduate navigating the chaos of New York City. The attraction is instant, marked by a mutual erotic hunger. They quickly marry and settle in Connecticut. In their easy suburban routines, they appear to be the perfect couple, but behind closed doors the same reckless abandon that drew them together now threatens to tear them apart. Their fights are in turns sexually exciting and damagingly ugly. But as aging and fatherhood mellow Colin, Kate loses her sparring partner and her uncontrolled compulsions must find new ways to manifest themselves, ways that just might prove to be the undoing of the life she has built for herself.
The deft examinations of sexuality and violence and the dark side of the American Dream invite comparisons to Mary Gaitskill and Revolutionary Road, but in the masterful hands of Sarah Gardner Borden, Games to Play After Dark becomes a stunningly singular novel from a compelling new voice in literary fiction.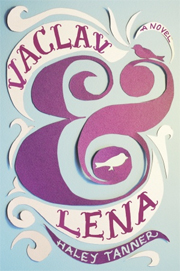 About Vaclav & Lena:
Set in Brooklyn's Russian émigré community of Brighton Beach, Vaclav & Lena is the story of two ten-year-old emigrants from radically different worlds. Orphan Lena is introverted, troubled, and trapped in an unstable domestic situation. Vaclav's burgeoning love of performing magic is indulged by hardworking parents pursuing the American Dream. In Vaclav's eyes, Lena—his closest friend since he was five—is destined to become his "faithful magician's assistant" and someday his wife.
Rasia, Vaclav's mother, keeps an eye on Lena and hopes to help her find security in their home so that she can blossom. But when Lena does not show up at school one day, Rasia soon discovers that there are things even she cannot change. Rasia must act, and consequently the children are ripped apart only to be reunited years later, when Lena turns to the one friend she can count on to help her fulfill her dreams.
About the Authors: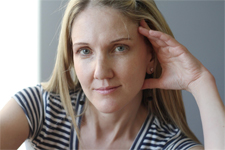 Sarah Gardner Borden holds an MFA from the Warren Wilson Program for Writers.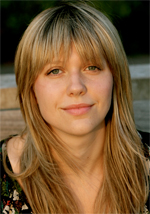 Her fiction and nonfiction have appeared in a variety of journals, including Open City, the Chicago Reader, Other Voices, Literary Mama, and the New Haven Review. Her story "At the Drake" was a winner in the 2004 AWP Intro Journal Awards. She lives in Brooklyn.
Haley Tanner was born in 1982 in New York. She holds an MFA from The New School and a BA from Clark University. She lives in Brooklyn. This is her first novel.
---