The powerHouse Arena invites you a joint reading of:



Deus Ex Machina



by Andrew Foster Altschul



and

The Captain Asks for a Show of Hands



by Nick Flynn




Thursday, April 21, 7–9

PM





Drinks will be served.




The powerHouse Arena · 37 Main Street (corner of Water & Main St.) · DUMBO, Brooklyn
For more information, please call 718.666.3049
rsvp: rsvp@powerHouseArena.com



Andrew Foster Altschul and Nick Flynn stop by The powerHouse Arena to read and discuss their respective works.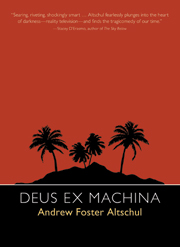 About Deus Ex Machina:
From the author of Lady Lazarus and contributor to O. Henry Prize Stories, comes Deus Ex Machina, a pitch-perfect satire of our "reality" addicted media that takes place on a distant island where reality-show contestants battle to remain on the fictional program, The Deserted. Andrew Foster Altschul, founding Books Editor of The Rumpus, introduces the determined cast—the take-no-prisoners Marine sergeant, the ruthless lawyer, the gay hairdresser, and the brainy poet—who have perfected their roles and are prepared to do whatever it takes to win. Each player, that is, except Gloria Hamm, a sullen dental hygienist who refuses to compete.

The higher-ups are desperate for ratings and sensational twists to trump the plots of past seasons. But the producer—haunted by personal tragedies all too real—is losing control of the show and its crew. While he obsesses about Gloria, the crew plots mutiny, a contestant dances with insanity, and disease threatens to halt the show completely. When real catastrophes strike, the producer finds it harder and harder to navigate his surreal landscape, where boundaries of the real, imagined, and orchestrated have blurred beyond recognition.

Literally translated to "God from the machine," deus ex machina typically refers to an artificial element that changes the course of a narrative without explanation or reason—a perfect metaphor for the manipulations of reality television, where what "really happened" matters far less than whatever story the powerful, unseen producer wants to tell. Deus Ex Machina deconstructs our notions of narrative, revealing how tricky it is for any auteur to disappear from his creation. In an age when people will seemingly do anything to be on television, what is the true nature of "reality," and what is its cost?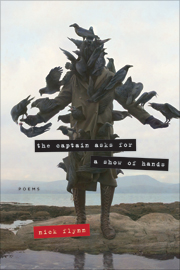 About The Captain Asks for a Show of Hands:
The Captain Asks for a Show of Hands is Nick Flynn's first new poetry collection in nearly a decade. What begins as a meditation on love and the body soon breaks down into a collage of voices culled from media reports, childhood memories, testimonies from Abu Ghraib detainees, passages from documentary films, overheard conversations, and scraps of poems and song, only to reassemble with a gathering force and lyric urgency. It's as if all the noise that fills our days were a storm, yet at the center is a quiet place, but to get there you must first pass through the storm, with eyes wide open, singing. Each poem becomes a hallucinatory, shifting experience, through jump cut, sonic persuasion, and deadpan utterance. This is an emotional, resilient response to one of the essential issues of our day by one of America's riskiest and most innovative writers.
About the Authors: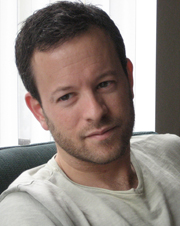 Andrew Foster Altschul is the author of the novels Lady Lazarus (2008) and Deus Ex Machina (2011). His short fiction and essays have appeared in publications including Esquire, McSweeney's, Ploughshares, Fence, One Story, StoryQuarterly, and anthologies such as Best New American Voices and O. Henry Prize Stories. A former music journalist and rock DJ, he is the Books Editor of The Rumpus and director of the Center for Literary Arts at San José State University.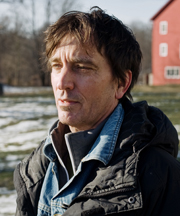 He lives in San Francisco. Please visit www.andrewfosteraltschul.com for more information.

Nick Flynn is the author of two memoirs, The Ticking Is the Bomb and Another Bullshit Night in Suck City. He is also the author of two previous poetry collections, Blind Huber and Some Ether, winner of the PEN/Osterweil Award. He teaches at the University of Houston and lives in New York.
---