The powerHouse Arena invites you to the paperback launch party for:



The Ask



by Sam Lipsyte



Featuring an author discussion with Lorin Stein.


Tuesday, March 1, 7–9

PM




Drinks will be served.




The powerHouse Arena · 37 Main Street (corner of Water & Main St.) · DUMBO, Brooklyn
For more information, please call 718.666.3049
rsvp: rsvp@powerHouseArena.com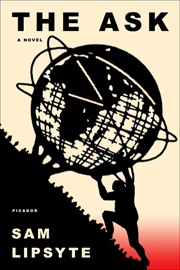 "The riffs on fatherhood, work, and sex in Sam Lipsyte's unsparingly comic novel The Ask explode like a string of firecrackers—so funny you might lose an eye."
— Vanity Fair

Sam Lipsyte visits the Arena for the paperback launch of his critically acclaimed novel The Ask, and the re-release The Subject Steve. He'll be discussing the books with Lorin Stein, Editor of The Paris Review.



About The Ask:

Milo Burke—husband, father, development officer at a third-tier university—has just joined the burgeoning class of the newly unemployed. Grasping after odd jobs to support his wife and child, Milo is relieved to get another chance from his former boss. All he has to do is reel in a potential donor who, mysteriously, has requested Milo's involvement. Exploring such themes as work, war, sex, class, child rearing, romantic comedies, Benjamin Franklin, cooking shows on death row, and the eroticization of chicken wire, The Ask is a hilarious tour de force from a writer who has already shown that the deepest fictions are often the funniest..

About the participants: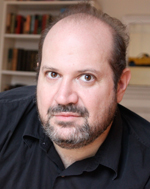 Sam Lipsyte was born in 1968. He is the author of the story collection Venus Drive (named one of the top 25 books of its year by the Voice Literary Supplement) and three novels: The Ask, The Subject Steve, and Home Land, which was a New York Times Notable Book and received the first annual Believer Book Award. He lives in New York.

Lorin Stein's reviews and translations have appeared in The New York Review of Books, Harper's, The London Review of Books, The New Republic, n+1, and the Salon Guide to Contemporary Fiction. He is the editor of The Paris Review.
---