The powerHouse Arena invites you to a reading and signing:
American Dervish
Tuesday, January 10, 7–9 pm

The powerHouse Arena · 37 Main Street (corner of Water & Main St.) · DUMBO, Brooklyn
For more information, please call 718.666.3049
rsvp: rsvp@powerHouseArena.com

This January, actor and screenwriter Ayad Akhtar shares his debut novel about growing up Muslim in America. Aasif Mandvi of The Daily Show joins him.
About American Dervish: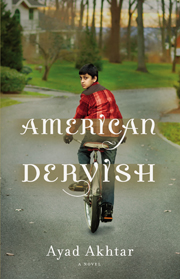 Hayat Shah is a young American in love for the first time. His normal life of school, baseball, and video games had previously been distinguished only by his Pakistani heritage, and by the frequent chill between his parents, who fight over things he is too young to understand. Then Mina arrives, and everything changes.
Mina is Hayat's mother's oldest friend from Pakistan. She is independent, beautiful and intelligent, and arrives on the Shah's doorstep when her disastrous marriage in Pakistan disintegrates. Even Hayat's skeptical father can't deny the liveliness and happiness that accompanies Mina into their home. Her deep spirituality brings the family's Muslim faith to life in a way that resonates with Hayat as nothing has before. Studying the Quran by Mina's side and basking in the glow of her attention, he feels an entirely new purpose mingled with a growing infatuation for his teacher.
When Mina meets and begins dating a man, Hayat is confused by his feelings of betrayal. His growing passions, both spiritual and romantic, force him to question all that he has come to believe is true. Just as Mina finds happiness, Hayat is compelled to act—with devastating consequences for all those he loves most.
American Dervish is a brilliantly written, nuanced, and emotionally forceful look inside the interplay of religion and modern life. Ayad Akhtar was raised in the Midwest himself, and through Hayat Shah he shows readers vividly the powerful forces at work on young men and women growing up Muslim in America. This is an intimate, personal first novel that will stay with readers long after they turn the last page.
About the author:
Ayad Akhtar is an American-born, first generation Pakistani-American from Milwaukee, Wisconsin. He holds degrees in Theater from Brown University, and in Directing from the Graduate Film Program at Columbia University, where he won multiple awards for his work. He is the author of numerous screenplays, and was star and co-writer of The War Within, which premiered at the 2005 Toronto Film Festival and was nominated for an Independent Spirit Award for Best Screenplay and an International Press Academy Satellite Award for Best Picture - Drama. American Dervish is his first novel.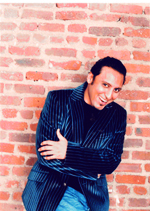 About Aasif Mandvi:
Aasif Mandvi is a correspondent on Comedy Central's The Daily Show With Jon Stewart. Mandvi is the recipient of the 1999 OBIE award for his critically acclaimed play, Sakina's Restaurant, which was performed and conceived by Mandvi as a one man show. His feature film, Today's Special, which he co-wrote and starred in, was released in theaters in November, 2010. Some of his other New York stage credits include the Broadway revival of OKLAHOMA!, as well as Homebody/Kabul and suBurbia. Mandvi's film credits include the title role in Merchant/Ivory's The Mystic Masseur, The Proposal, The Last Airbender, Ghost Town, Music And Lyrics, Spiderman 2, Freedomland, The Seige, and Analyze This. His most recent feature film credits include the newly released Margin Call and It's Kind Of A Funny Story, and the soon to be released Premium Rush, Gods Behaving Badly, She Loves Me, The Dictator, and Dark Horse. Mandvi's television credits include Curb Your Enthusiasm, Sex and the City, Sleeper Cell, The Sopranos, The Bedford Diaries, Oz, CSI, Law and Order, and Tanner on Tanner directed by Robert Altman. He has also had recurring roles on Jericho and ER.
---