The powerHouse Arena invites you to
a discussion and signing

Waiting for the Barbarians
Essays from the Classics to Pop Culture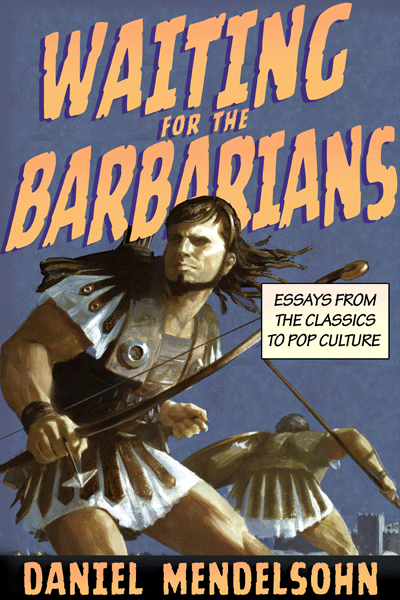 Wednesday, October 24, 7–9

PM



The powerHouse Arena · 37 Main Street (corner of Water & Main St.) · DUMBO, Brooklyn
For more information, please call 718.666.3049
RSVP appreciated: RSVP@powerHouseArena.com
The New York Review of Books cultural critic comes to powerHouse for an evening to discuss his collection of essays on classical and popular culture, Waiting for the Barbarians.
About Waiting for the Barbarians:
Daniel Mendelsohn has been hailed by The Economist as one of the finest critics writing in the English language today. In this collection of 24 essays, Mendelsohn is at his very best, deftly jumping from highbrow to lowbrow and back again. Essay topics range from the sublime to the spectacular, from Noël Coward to Spider-Man. Mendelsohn draws on both his training as a classicist and professional experience as a wildly popular critic to write on the Iliad and Avatar alike with riveting humor and cutting insight. Mendelsohn's book, with a forward by the author, explores such themes as finding the real in a world laden with "reality" television, the collision of the classic and the contemporary, the necessity of coming to terms with the past in order to understand the present, and, of course, his distaste for Mad Men.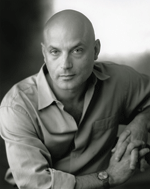 About the Author:
Daniel Mendelsohn teaches at Bard College and reviews and essays on literary and cultural subjects appear frequently in The New York Review of Books, The New Yorker, and The New York Times Book Review. His books include a memoir, The Elusive Embrace, a Los Angeles Times Best Book of the Year; the international best seller The Lost: A Search for Six of Six Million; an acclaimed translation of the works of C. P. Cavafy; and a previous collection of essays, How Beautiful It Is and How Easily It Can Be Broken.
---