The powerHouse Arena invites you to
a book launch for
The Emily Dickinson Reader
featuring readings by MacGregor Card, Dorothea Lasky, and Lynne Tillman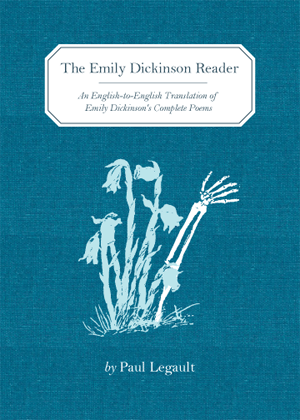 Wednesday, September 5, 7–9

PM


Beer will be served courtesy of Brooklyn Brewery
The powerHouse Arena · 37 Main Street (corner of Water & Main St.) · DUMBO, Brooklyn
For more information, please call 718.666.3049
RSVP appreciated: rsvp@powerHouseArena.com


"You know the kind of joke that's super-hilarious but also points in some genius way to the whole thing of the universe? Like that."
—Daniel Handler
Poet Paul Legault and special guests Lynne Tillman, Dorothea Lasky, and MacGregor Card read from his English-to-English translations of Emily Dickinson's poems.
About The Emily Dickinson Reader:
Perfect for the poetry fan who is short on time, The Emily Dickinson Reader offers Paul Legault's ingenious and madcap one-line renderings of each of Dickinson's 1,789 poems. Take that familiar chestnut, #314, a la Legault: "Hope is kind of like birds. In that I don't have any." Or the classic hymn, #615: "God likes to watch."
As Dickinson herself said in #769 (basically, via our translator): "This dead person used to be a person!"—and The Emily Dickinson Reader is here to tell you what that person meant.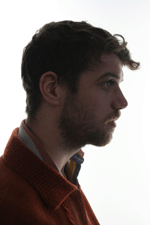 About the Author:
Paul Legault was born in Ontario and raised in Tennessee. He holds an M.F.A. in creative writing from the University of Virginia and a B.F.A. in screenwriting from the University of Southern California. He is the author of two books of poetry, The Madeleine Poems (Omnidawn, 2010) and The Other Poems (Fence Books, 2011). Legault also cofounded and coedits the translation press Telephone Books. He lives in Brooklyn, NY.
About the readers:
MacGregor Card is a poet, translator and bibliographer living in Queens. His first book, Duties of an English Foreign Secretary (Fence Books, 2010) is a companion volume to Karen Weiser's To Light Out. With Oliver Brossard he is editing an anthology of New York School poets, for simultaneous publication in English and French translation. He teaches poetry at Pratt Institute (Brooklyn) and works for the MLA Bibliography.
Dorothea Lasky was born and raised in St. Louis, Missouri. She earned a BA at Washington University and an MFA at the University of Massachusetts Amherst. She has published two collections of poetry, AWE (2007) and Black Life (2010), as well as several chapbooks, including the polemical Poetry Is Not a Project (2010). Her poems have appeared in a number of prominent publications, including the New Yorker, Paris Review, and American Poetry Review. Known for her colloquial, even slangy style and dramatic readings, Lasky acknowledges that "there is a kind of arrogance, a kind of supreme power, that when infused with a little real humility and expertise, makes a poem. Because the poem is always about the speaker." Lasky currently lives in Philadelphia, where she is studying creativity and education at the University of Pennsylvania.
Lynne Tillman's most recent book is her fourth collection of stories, Someday This Will Be Funny (Cursor/Red Lemonade Press, 2011). She is currently working on a new novel.
---