The powerHouse Arena invites you to the the final reading of the Marathon Book Tour for:



There Is No Year

by Blake Butler





Pre-publication Marathon Reading




Friday, March 11, 6:30–8:30

PM




Drinks will be served.




The powerHouse Arena · 37 Main Street (corner of Water & Main St.) · DUMBO, Brooklyn
For more information, please call 718.666.3049
rsvp: rsvp@powerHouseArena.com

"Blake Butler, mastermind and visionary, has sneaked up and drugged the American novel. What stumbles awake in the aftermath is feral and awesome in its power, a fairy tale of an ordinary family subjected to the strange, lonesome agony known as daily life."
— Ben Marcus

In anticipation of the release of his new novel, There Is No Year, HTML Giant's Blake Butler is touring Brooklyn with a gang of fellow writers and special guests, all of whom will read selections from his new novel. The tour ends here at The powerHouse Arena with a knock-down, drag-out literary shindig. Guests can purchase vouchers to pick up the novel when it's released in early April.

Guest Readers:


About There Is No Year: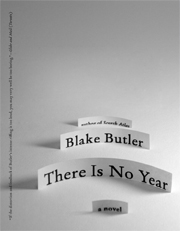 On its surface, There Is No Year is a novel about a simple family of three—father, mother, son—who have suffered through the son's mysterious, near-fatal illness. Yet in Butler's world, such stories are only the stimulus for a rich, near-blinding, hallucinatory wonder of a narrative, in which all three members of the family feel their way through vivid yet unknowable challenges: a "copy family" that appears in their house; a series of holes and "puckers" that appear in their walls; a parade of ants that infest their floors and hair; memories that deceive; and, figures that tempt and lure and withdraw. At length—as the son returns to school, where he is befriended by an oddly familiar "girl," and as his parents reckon with the mysterious texts they find swarming upon their walls—this apparently dystopian landscape begins to hint at something much fresher: a fable about survival and the fierce burden of art.

A Lynchian exploration of expression and meaning, There Is No Year offers keys and doors, yet never guarantees the former will open the latter. Teeming with unforgettable imagery and language, it is a work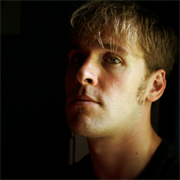 of poetic power and fierce impact that defies you to shake it from your mind.
About the author:

Blake Butler is the author of the novella Ever and the novel-in-stories Scorch Atlas, named Novel of the Year by 3:AM Magazine. He edits HTML Giant, "the internet literature magazine blog of the future," as well as two journals of innovative text, Lamination Colony and No Colony. His writing has appeared in The Believer, Unsaid, Fence, Dzanc's Best of the Web 2009, and has been shortlisted in Best American Nonrequired Reading. He blogs at gillesdeleuzecommittedsuicideandsowilldrphil.com and lives in Atlanta.
---